---
Welcome to the

Wiki!
WARNING: The Lock's Quest Wiki contains plot details that may spoil certain parts of Lock's Quest. Read at your own risk.

Welcome to the City of Antonia!

Lock's Quest Wiki is an online encyclopedia about the video game, Lock's Quest, made by 5th Cell, as well as its remastered port, Lock's Quest Remastered. The wiki was founded by Vincent Tran in October 2010. There is an immense amount of information that needs to be organized. Feel free to contribute! Help make this site the #1 source for all Lock's Quest content!
As of now we have 1 active users, 352 articles, and 6,721 edits made.
Help Lock's Quest Wiki become a true wikipedia by signing in for free if you haven't alreasy and help us edit and create new articles!
If you are interested, please check out our Community Portal!
Make sure to check out our Manual of Style and Policy to make sure you don't break the rules!
Where to start browsing? Use the navigation tabs at the top of the page, or visit Special:Allpages. You can also create a page below!
If you are using a mobile device, we recommend you enable the desktop version for the full experience.

Meet the Characters!


Explore the Locations!


Some Helpful Resources

These links can help you to get more info on Lock's Quest:

The Archineer Hall News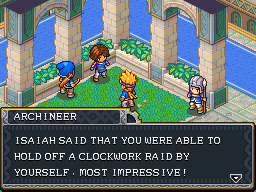 2020
2019
Lock's Quest has been released for mobile devices! Check out the trailer on YouTube.
LuigiMaster41 (wall) 19:56, October 20, 2019 (UTC)
Lock's Quest Wiki has now reached 300 pages!
LuigiMaster41 (wall) 21:16, Spetember 6, 2019 (UTC)
Lock's Quest Wiki now has a portal on the home page! There will be new content on pages for the remastered version. LuigiMaster41 (wall) 18:54, September 2, 2019 (UTC)
2017
2015
2014

How to Help Out On the Battlefield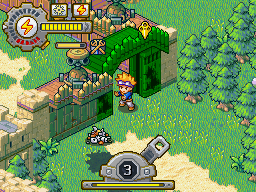 Useful activities
Other useful special pages

Videos

New to playing Lock's Quest? Here are some useful videos to fill you in on the game!

Latest activity


Featured Article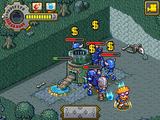 Money Drop, referred to as Source Casino in the official Story, Enemies trailer, is a Super Attack that causes enemies to drop extra Source. Lock is said to be the only living Archineer able to use this skill.

Poll

Did You Know?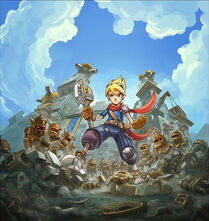 In Brookwood Camp, there are three graves referencing three characters from Drawn to Life.
Lock's Quest was originally meant to have a sequel, Lock's Quest 2, but as cancelled during development due to Lock's Quest having poor sales.
Social Media

Reminders

You must be 13 years or older to create an account. Users who are found to be underage will have their account blocked until they turn 13.
Please don't copy and paste information from other sites, even if you have legal permission. We still have to write our own articles. However, you are allowed to copy and paste official description for Lock's Quest or any other pages.
Be nice and civil to users, and treat others the way you would want to be treated.
No harassing or bullying other users.
No offensive comments, messages, etc.
Enjoy your time here! Have fun at this wiki!
Community content is available under
CC-BY-SA
unless otherwise noted.